First water pump to be installed. This pump will automatically start pumping water in the event of a fire in the dome and provide water to the sprinkler system. The pump weigh a few ton and had to be rolled on steel pipes into the pump house with several strong men onto it's resting place.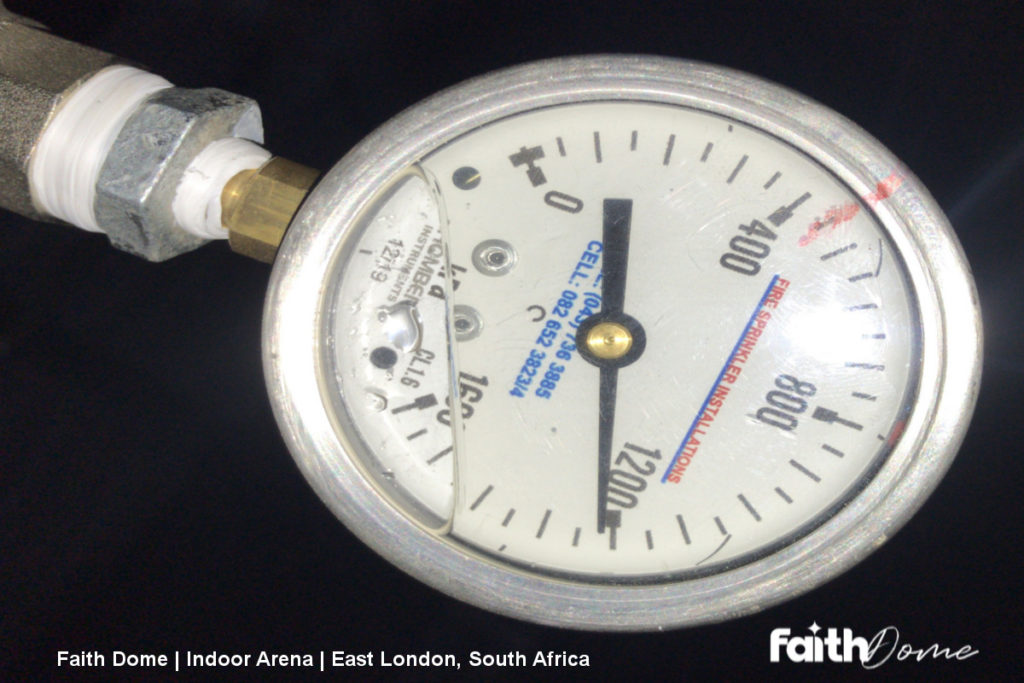 Fire Sprinkler Systems, our contractor, conducted a water pressure test after the completion of the installation of the sprinkler system. All the pipe work and sprinkler head were installed and any leaks sealed.
All Sprinkler head were installed and tested. Several fire hose reels and fire extinguishers were installed all around the dome
Several safety signs were installed this month in compliance with the Health and Safety act. Several signs are photoluminescent signs that glow in the dark. These signs absorb light and then displays it in a green glow when the lights are turned off. They can be visible from 100 meters away.
Our maintenance team plastered and painted all the wall were the new windows and doors were installed. The new plastered walls gives the area a smooth finish.