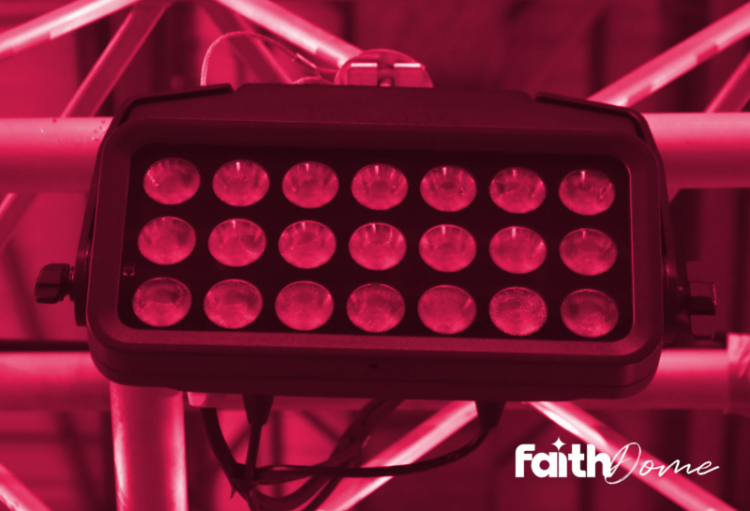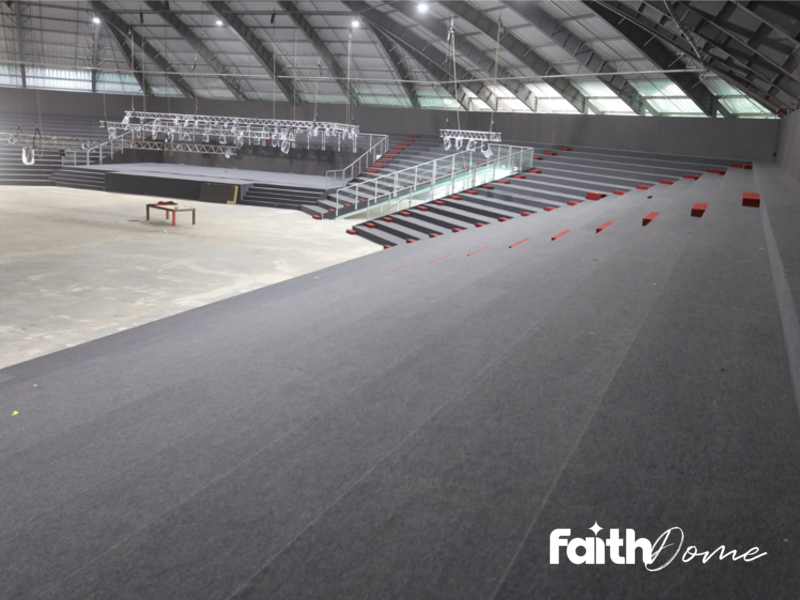 Rake Seating – The carpeting on our rake seating started in March and the final pieces were completed in July. We opted for a durable grey carpet that will be strong enough to handle the foot traffic for years to come.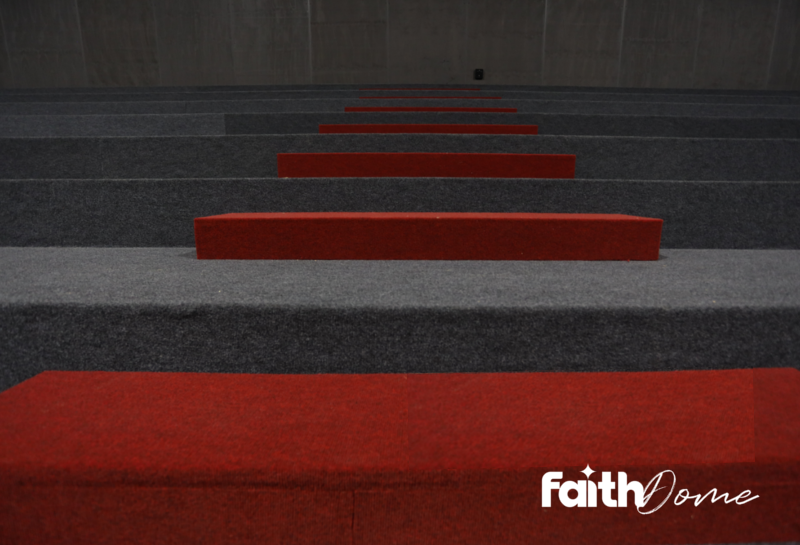 Steps for rake seating – We build 340 steps for the rake seating and covered these steps with a dark red carpet in order for the steps to be visible. Due to the shape of the seating in the dome a v-shape step had to be made for the 4 corners of the hexagon shaped dome.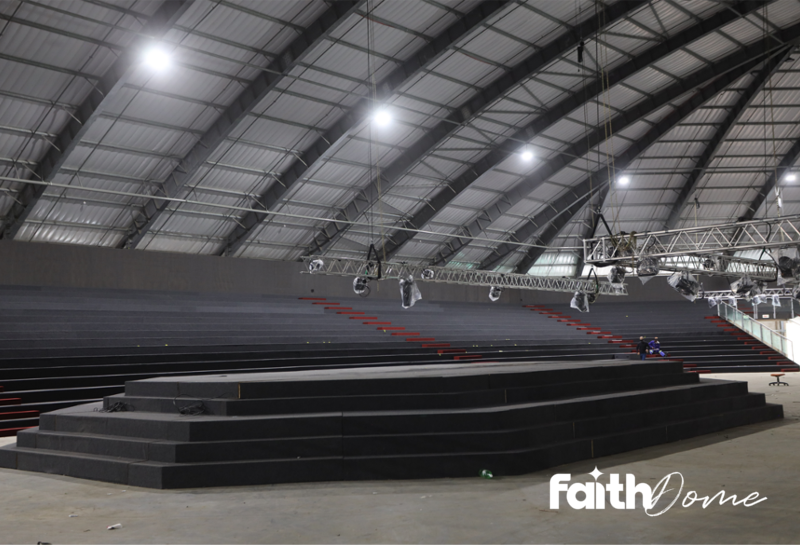 Stages – The centre stage and band stage were also carpeted in August with the same colour carpet as the rake seating. The rake seating and the steps on the two stages was a challenge to secure the carpets to the wood and special glue had to be used on the vertical portion of the steps to ensure that the carpet will be pull loose from the steps.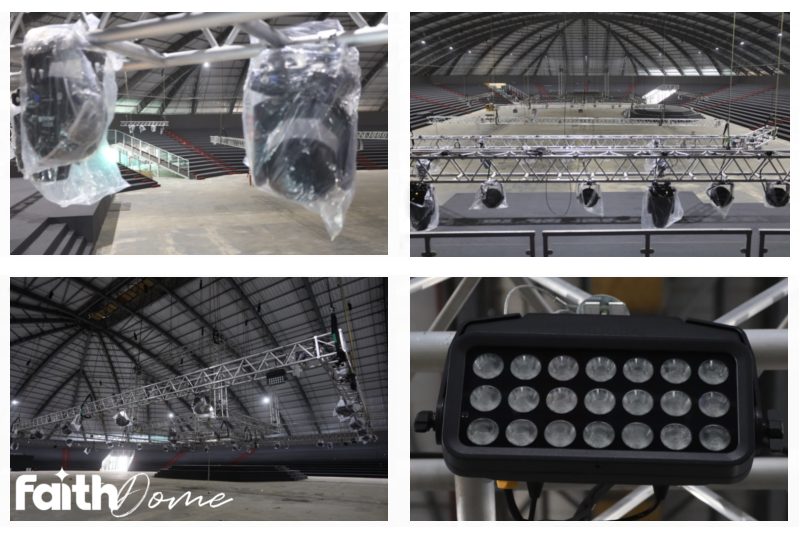 Effect lights – Our contractor started fitting the effect lights on trussing in the dome. The trussing is currently suspended midway as we are waiting on additional lights. Once all the lights have been installed the trusting will be raised into position